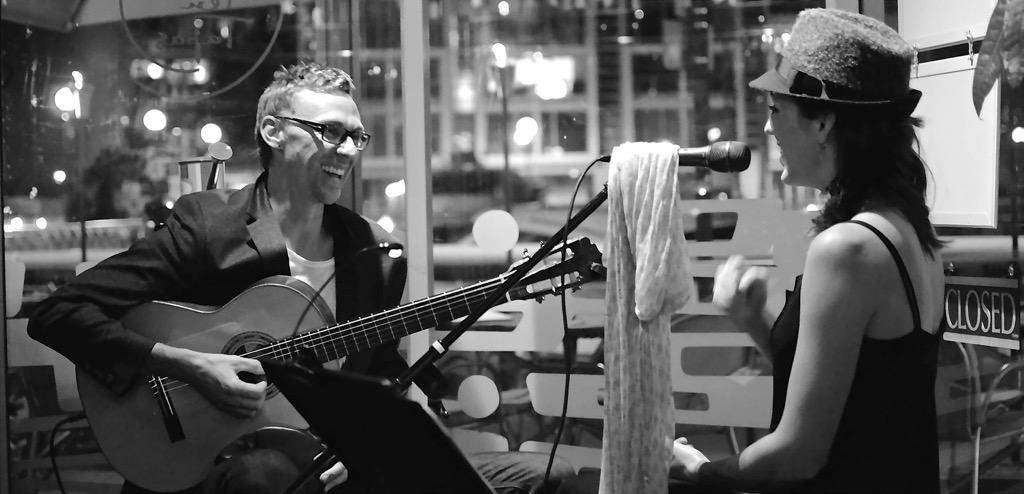 JASON CORBETT, B.F.A, M.Mus.
Guitarist and Composer
After a long period of musical study, earning his Masters in Music performance in classical guitar, along with studying jazz in London, UK and flamenco in Seville, Spain. Jason has begun to find his voice as a guitarist, composer, and improviser. Combining styles such as classical, jazz, samba, and flamenco, he performs professionally around Vancouver with duos, trios, and quartets.
Musically, the sound evokes the shimmer and resonance of a small orchestra, performed on one guitar. His musical stylings represent all the things he loves in art: colour, introspection, space and humour.
The guitar has always been one of my best friends. I love the simplicity and elegance juxtaposed with the extreme complexity and darkness that a piece of wood and six-strings can produce. It's a challenge to reinvent and honour the past without falling into cliches-its my religion that guides me to a higher level.
Jason lives with his beautiful wife Kelly and his son Tai, in Kitsilano, Vancouver